Missha Airy Fit Sheet Mask – 19g #Red Ginseng – 5Sheets
Missha Airy Fit Sheet Mask – 19g #Red Ginseng – 5Sheets
₹1,150.00
₹1,150.00
Alcohol-free and irritant-free
Description
Additional information
Reviews (0)
How To Use
Ingredients
Description
Perfectly close like a cake!Airy sheet mask for your skin
Additional information
| | |
| --- | --- |
| Skin Type | All Skin Types |
| Cosmetic Type | Mask Sheet |
| Target | Face |
| Ideal For | Men & Women |
| Country of Manufacture | Korea ? Republic of |
| Size | 19g |
| Brand | Missha |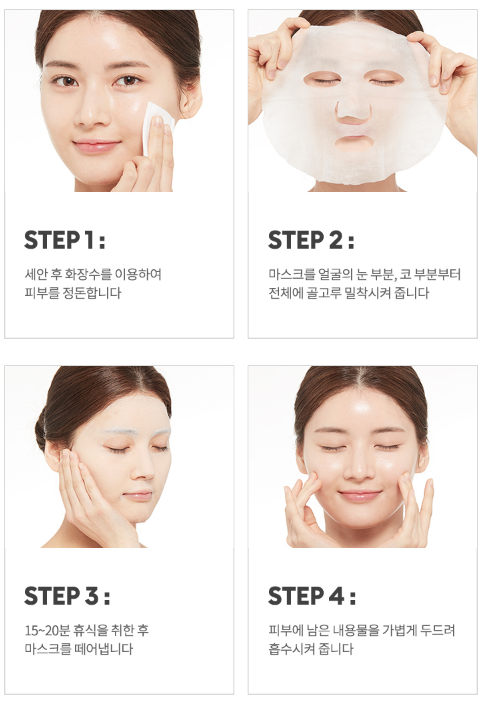 pomegranate
pomegranate good elasticity care for women contains pomegranate extract to help maintain skin elasticity
for tired skin without leaving skin firm and smooth.
honey
brightness skin make-up flour nutrition care?it contains a variety of vitamins, minerals, and essential
amino acid-rich honey extracts to make your skin look radiant and shiny.
pearl
jewelry of the sea, transparent moisturizing care of pearls?contains minerals rich in pearl extracts for slimy skin leaves skin smooth and radiant
rice
clear moisturizing care of rice excellent for skin beauty?contains exquisite rice extract for skin's rough and light-damaged skin,softens skin texture and gives clear shine
shea butter
the deep moisturizing of shea buttercontains shea butter extract with excellent moisture?for dry skin helps form a firm moisturizing skin.
tea tree
sensitive skin nourishes tea tree?contains tea tree extract with excellent ability to catch shinefor sensitive skin due to sebum secretion.
red ginseng
nutritional care of red ginseng synonymous with health food?contains ginseng extract rich in nutrients for skin that has lost its power?and gives off a healthy and beautiful skin condensation.
potato
transparent calm care of potatoes?contains potato extracts rich in vitamins for dull skin,brightens and brightens skin while calming sensitive skin
green tea
fresh green tea moisturizing care?it is dry and contains fresh green tea extract for dry skin.
aloe
moisturizing moisturizing aloe moisturizing water tight?it contains aloe extract, which has excellent moisture retaining ability?for dry skin, to form a moisturizing and moisturizing skin.
lemon
vitamins lump lemon care?contains vitamins-rich lemon extract for light-skinned skin?that loses vitality and brightens skin.
cucumber
transparent moisture care of cucumber?contains cucumber extract with high moisture content?for dry skin and gives clear, moist skin.